Johnson & Johnson CEO on Apple board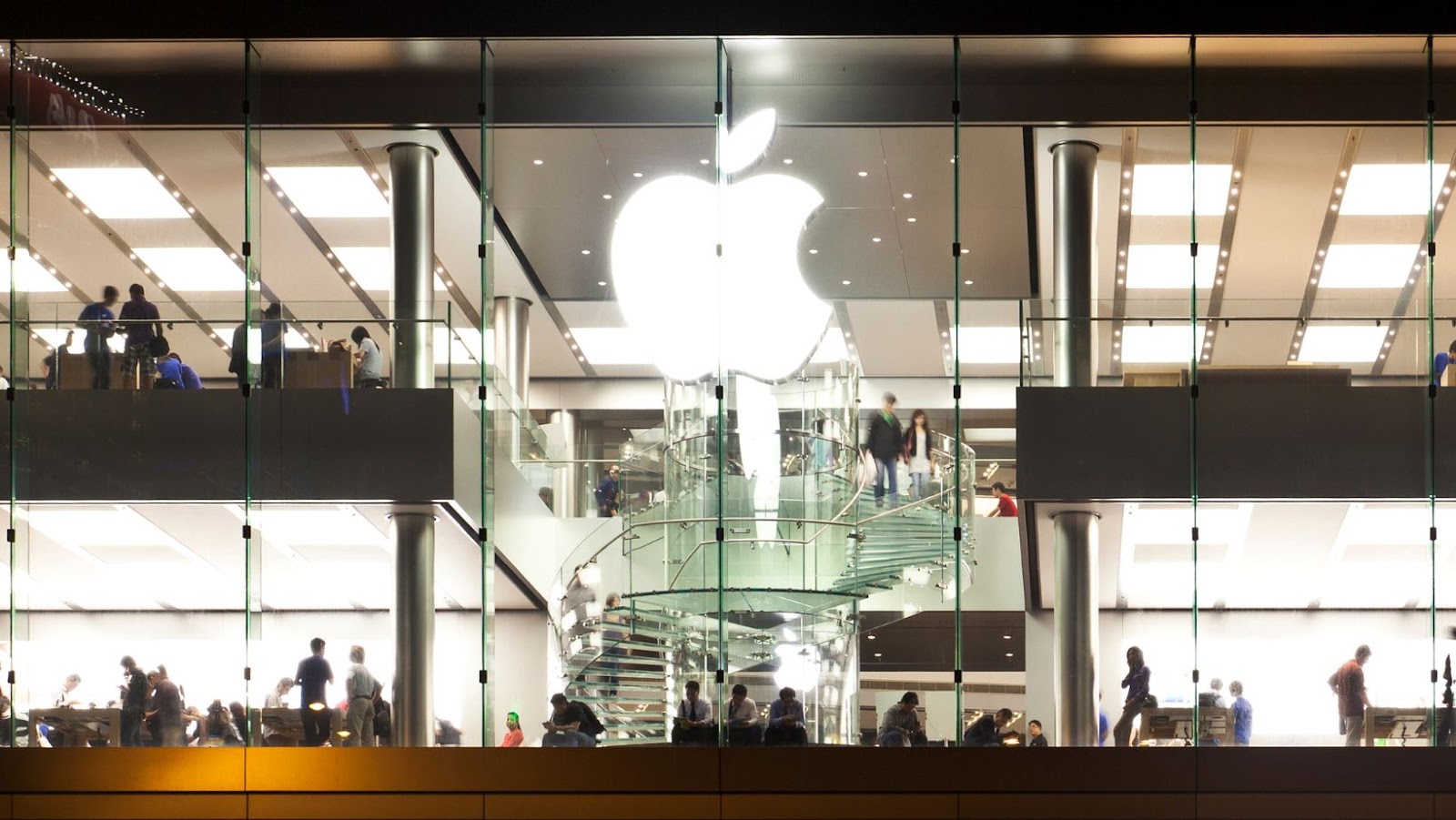 Apple Inc. has added Johnson & Johnson CEO Alex Gorsky to its board of directors. The move comes as part of the tech giant's commitment to make health a major focus for its products and services and its efforts to become one of the world's leading healthcare companies.
Gorsky has been an executive at Johnson & Johnson for nearly two decades, with experience ranging from medical devices and consumer health products to pharmaceuticals and biopharmaceuticals. He was named CEO in 2012 and is credited with increasing sales, expanding the consumer business and expanding into new markets worldwide. His appointment further solidifies Apple's commitment to health initiatives under Chief Operating Officer Jeff Williams.
Background
Johnson & Johnson CEO Alex Gorsky has been named the newest member to join Apple's board of directors as the tech giant continues pushing its vision in the healthcare space.
Gorsky's appointment is part of Apple's effort to diversify its board which now has 8 members, half of which are women and four of which are people of color. This announcement comes at a time when Apple is growing its healthcare business, focusing on developing new products and services that will improve the well-being of individuals.
Johnson & Johnson Overview
Johnson & Johnson is one of the world's largest healthcare companies. Founded in 1886, its products include consumer products in baby care and beauty, medical devices, Pharmaceuticals and consumer health products. Headquartered in New Brunswick, New Jersey, Johnson & Johnson has 120 operating companies worldwide. The company is the first healthcare company to be added to Apple's board of directors.
As a healthcare giant, Johnson & Johnson has a long innovation and product development history. The company focuses on addressing issues related to public health, such as ensuring quality and safety through clinical trials, research and development of breakthrough medicines and treatments for diseases like cancer and Alzheimer's disease. In addition to its flagship baby products like baby powder and traditional shampoo brands such as Aveeno®, Neutrogena® and Clean & Clear®, the company also offers advanced medical equipment for diagnostics ranging from coronary care systems to robotic surgical technologies.
Apple Overview
Apple Inc. is an American multinational technology company headquartered in California. It designs, manufactures, and sells various products, including iPhones, iPads, Macs and Apple Watches.
Apple's services such as the App Store, iTunes Store, Apple Pay and iCloud enable its users to purchase and download media content such as music and apps and make contactless payments for goods or services.
Apple is also engaged in a push into health technology. It offers health tracking solutions such as its Health app that act as a variety of personal medical devices that connect to iPhones to measure medical data from users' bodies. Additionally, it acquired Beddit sleep monitoring devices in 2017 to track users' sleeping patterns for better health insights.
With these developments in mind, Apple has recently added Johnson & Johnson CEO Alex Gorsky to its board of directors with the hope that his decades of experience will add valuable insight into the development of health technologies with Apple's resources and capabilities.
Apple's Health Push
Apple has been pushing into the health and wellness market with the addition of Johnson & Johnson CEO to its board of directors. This adds to the long list of initiatives that Apple has already taken in the health and wellness space.
This article explores Apple's health push, its implications, and how adding Johnson & Johnson CEO to its board could help Apple's efforts in this area.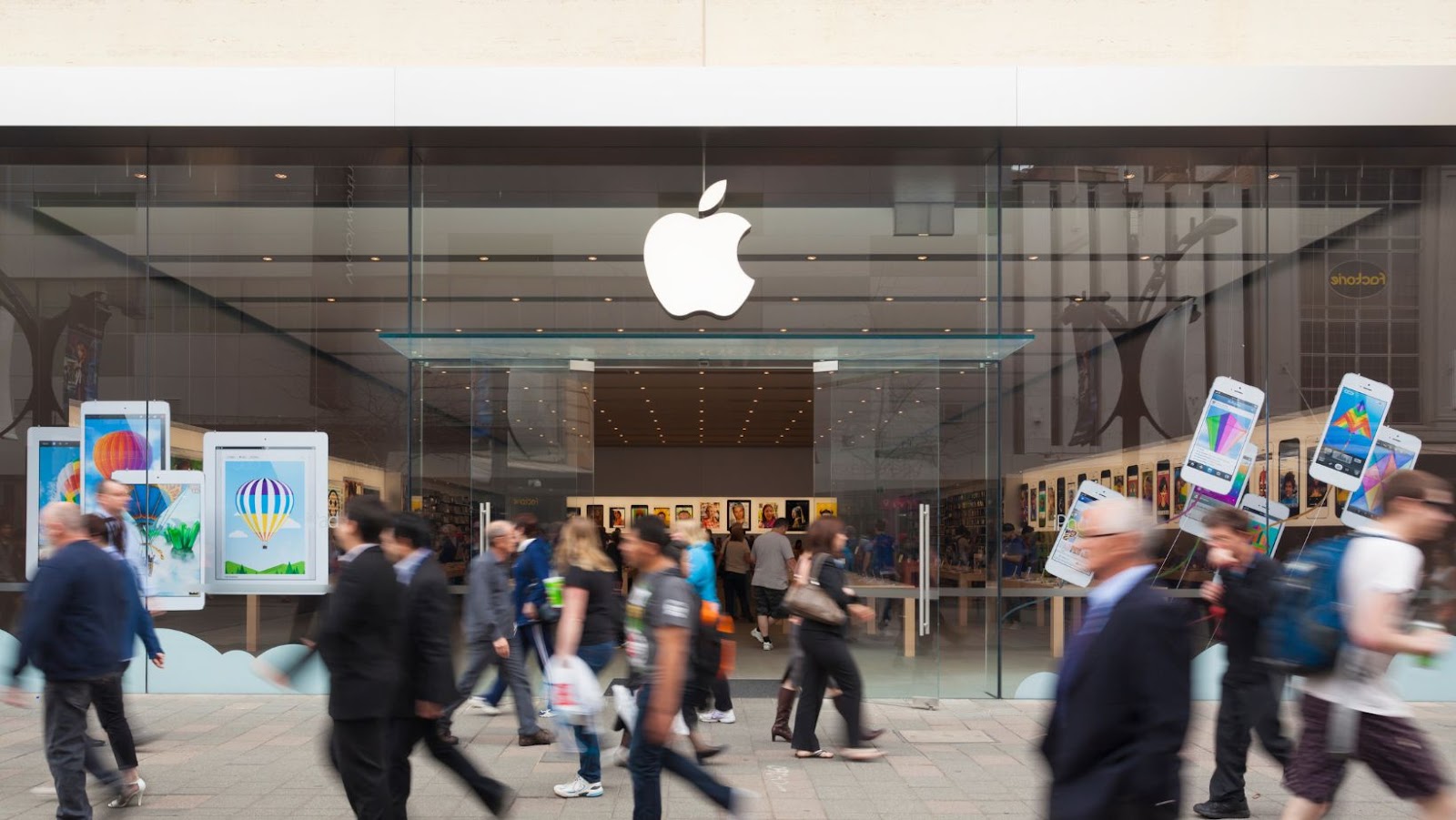 Apple's Health Platforms
Apple Inc. has leaped forward into health, leading with the launch of its HealthKit and ResearchKit platforms in 2014. By connecting with Johnson & Johnson CEO and now Apple board member Alex Gorsky, the tech giant wants to drive innovation in healthcare technology. In addition to developing health-related services and products, Apple is also working to integrate healthcare into the everyday experiences of its users—their wearable devices, app- and cloud-enabled technologies, and even its device ecosystem across their phones and tablets.
Beyond focusing on helping individuals manage their own health goals—on nutrition tracking or tracking activity like steps or sleep cycles—the company's health initiatives are expected to benefit larger populations of people, whether they are patients at home or communities of patients around the world.
To pursue this goal further, Apple announced earlier this year that it would expand its secure cloud platform HealthKit: the MyHealthRecord service will securely store medical information from multiple providers who participate in its program–including doctors' offices and hospitals–so that users can have easy access to an aggregated view of their whole medical background anytime on any device.
In other developments for 2020 and beyond, Apple plans to specialize more in disease management using monitoring technologies such as wearables; introduce health features into all devices; partner with pharmaceuticals; move into virtual care technologies compatible with video conferencing; build voice-enabled smart assistants that help diagnose conditions; develop digital therapeutics by integrating ambulatory diagnostics (like ECGs) into mobile phones; launch an initiative for streaming clinical trial data from numerous sources; take over from governments' electronic medical record back-end systems as well as give clinical research access to patient data so researchers have better insight into treatments' impact on a population level.
Apple's Health Initiatives
Apple Inc. has built many health initiatives beyond the company's popular watches and phones. The company is looking to lead the technological transformation of health care through initiatives in software, medical technology, and services.
The latest addition to its board of directors, Alex Gorsky, CEO of Johnson & Johnson, is an important part of this effort as Apple focuses on health care hardware and software development. Gorsky's experience in the healthcare industry will bring a wealth of insight and knowledge to help potentially steer the shape of Apple's emerging digital health products or services.
With the announcement comes speculation about what kinds of products Apple will create for health services. Over 10 years ago, Steve Jobs spoke about creating an online hub for patient records and research results — something that Apple is now reportedly pursuing with its Health Records app for iPhones and iPads. Rumored products include a glucose monitor and smart surgery devices like lasers for cataract surgery or joint replacement surgery outfitted with motion sensors that allow surgeons to measure accuracy during surgery procedures remotely.
As part of its commitment to modernizing healthcare delivery systems, increasing practitioner efficiency / quality tracking, portfolio curation (through partnerships), data security standards (eHRs) and privacy protection measures – this foray into medical technology could be what transforms the way patient care is delivered around the world. Finally, perhaps most exciting are rumors that Apple may even be making plans towards more aggressive research into treatments like Alzheimer's disease which would represent a further attempt by Apple at advancing evidence-based medicine through modern delivery systems utilizing computers/smartphones/intelligence gathering metrics (AI).
Apple board adds Johnson & Johnson CEO as it makes health push
Apple has welcomed Alex Gorsky, the CEO of Johnson & Johnson, onto its board of directors as the tech giant furthers its foray into the healthcare sector. Gorsky is a decorated business leader with decades of experience in the medical industry. His addition to Apple's Board of Directors underscores the company's commitment to prioritizing health for its users.
Let's look into the ideas this move brings to the table.
Johnson & Johnson CEO's Background
Alex Gorsky, Johnson & Johnson's Chairman and Chief Executive Officer, has a long and storied career in the healthcare industry. He first joined the company in 1988 as a sales representative and has since held multiple leadership roles within the company, including Group Chairman of the Medical Devices & Diagnostics Group, Worldwide Franchise chairman for DePuy Orthopaedics, Vice President of Worldwide Strategic Marketing and Planning for Consumer & Personal Care Companies, General Manager of GP Nutrition North America.
Gorsky was named Chairman and CEO of Johnson & Johnson in 2012 after serving as Vice Chairman since 2011. In addition to having deep experience at J&J, he has served on several corporate boards throughout his distinguished career. Gorsky brings this leadership experience to Apple's board as it strategically pushes towards implementing health-related products. This move underscores Apple's ambition to build its presence in healthcare technology and underscores their commitment to develop innovative ways for customers to manage their health.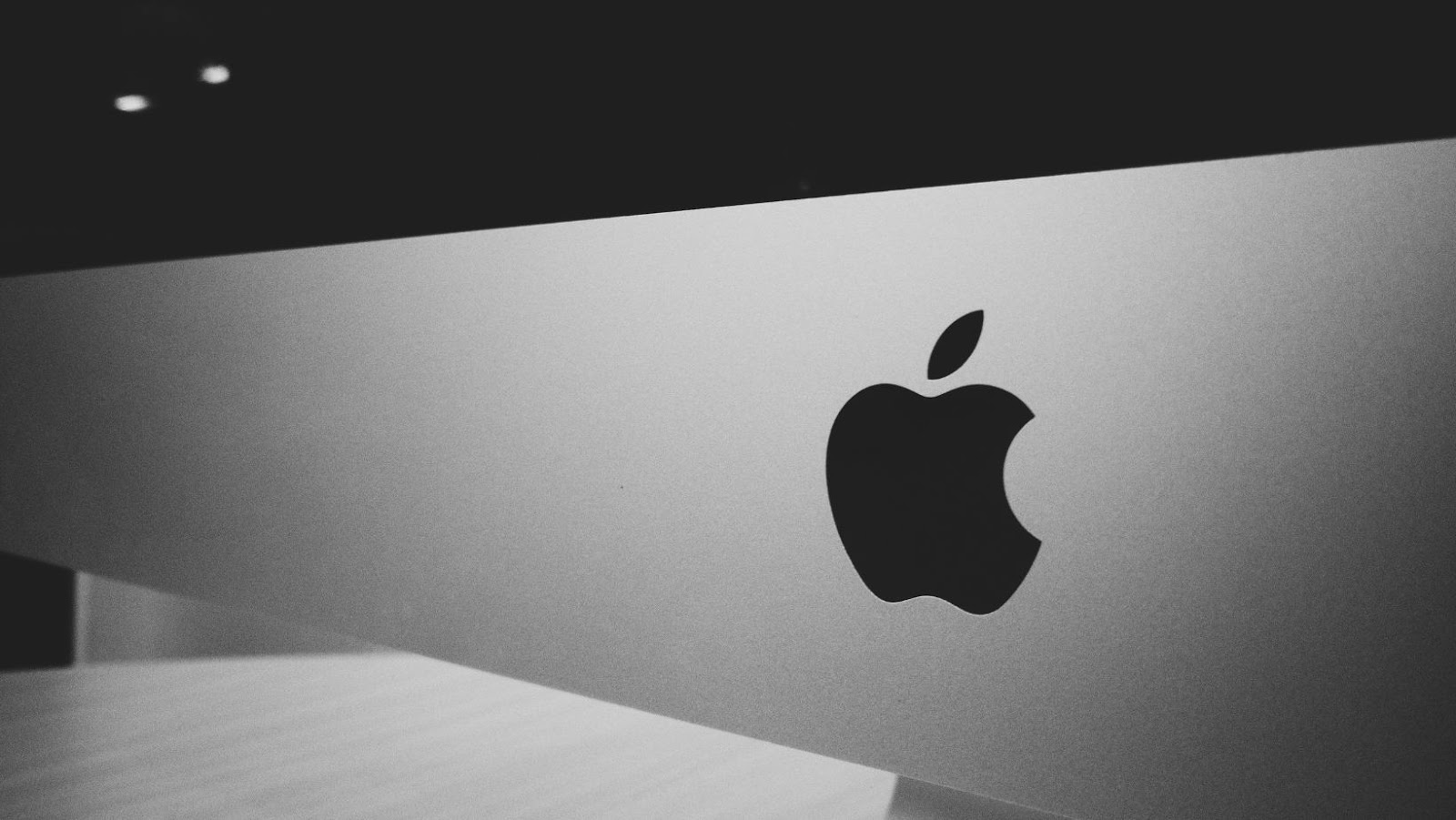 Johnson & Johnson CEO's Role on Apple Board
Apple Inc. has announced that Alex Gorsky, the CEO of Johnson & Johnson, will join its board of directors and help lead the company's growing health initiatives. Apple first began to venture into medical technology last year, with the launch of HealthKit, a suite of products designed to give users access to their medical records and advanced analytics for managing medications, nutrition and exercise plans.
Gorsky brings experience in both healthcare and business strategy to the Apple board. He has been CEO of Johnson & Johnson since 2012, and is credited with helping the company reach record figures through strategic investments in new product lines and research efforts. His addition to the board will provide Apple with an experienced leader who can guide how best to leverage technologies for healthcare innovation.
In a press release announcing Gorsky's arrival on the board, Apple CEO Tim Cook stated: "Alex is one of the most respected CEOs in our industry and we are lucky to have him joining our team… We welcome his experience and thoughtful insights as we look forward to impacting even more lives through our efforts in health."
Gorsky joins Laurene Powell Jobs (the widow of Steve Jobs), Intuitive Surgical CEO Gary Guthart, Avid founder Bill Campbell and former Vice President Al Gore as members of Apple's seven-personboard. He is also slated to join several committees at Apple that focus on ethical practices such as environmental responsibility and human rights protections. In addition, with his wealth of experience from manufacturing safety devices like diabetes insulin meters or medical imaging instruments atJohnson & Johnson , Gorsky should be able to adroitly advise about product design for future health initiatives atApple.
Impact on Healthcare
Adding Johnson & Johnson Chief Executive Officer Alex Gorsky to Apple's board is the latest move by the tech giant to become a major player in the health industry. As Apple continues to focus more of its resources on health, it is clear that the company's presence in the healthcare market will directly impact the level of innovation available to the industry.
In this article, we'll look at the potential implications of Apple's newest addition to the board.
Potential Benefits of Johnson & Johnson CEO on Apple Board
The Apple board of directors recently added Johnson & Johnson CEO Alex Gorsky to their ranks as they continue to push the company into the world of health and wellness. This move is part of an ongoing effort by Apple to leverage the medical research, development and innovation capabilities of the healthcare industry by introducing hardware and software designed to integrate sophisticated medical data with consumer products.
Adding a healthcare leader like Gorsky indicates Apple is serious about its health ambitions. As a current CEO in one of the world's largest drug companies, Gorsky brings a wealth of experience that could be invaluable in strategic decision-making within Apple. In addition, his extensive knowledge will enable him to provide powerful insights on effectively capitalizing on opportunities related to connected health, whether through partnerships or product innovation.
Additionally, Gorsky will bring fresh perspectives from his role at Johnson & Johnson regarding the successful implementation and delivery of healthcare products and services. By sharing his knowledge about customer needs and preferences within the healthcare market, he can help inform product design decisions to better serve patients, doctors, insurers and payors across diverse geographies including various regulatory requirements across this global industry.
Therefore, with benefit from Board member Alex Gorsky's experience at both Apple and Johnson & Johnson markets and his expansive industry insights, Apple has potential for significant value creation through improved offerings in health care services resulting from increased collaboration across both contexts.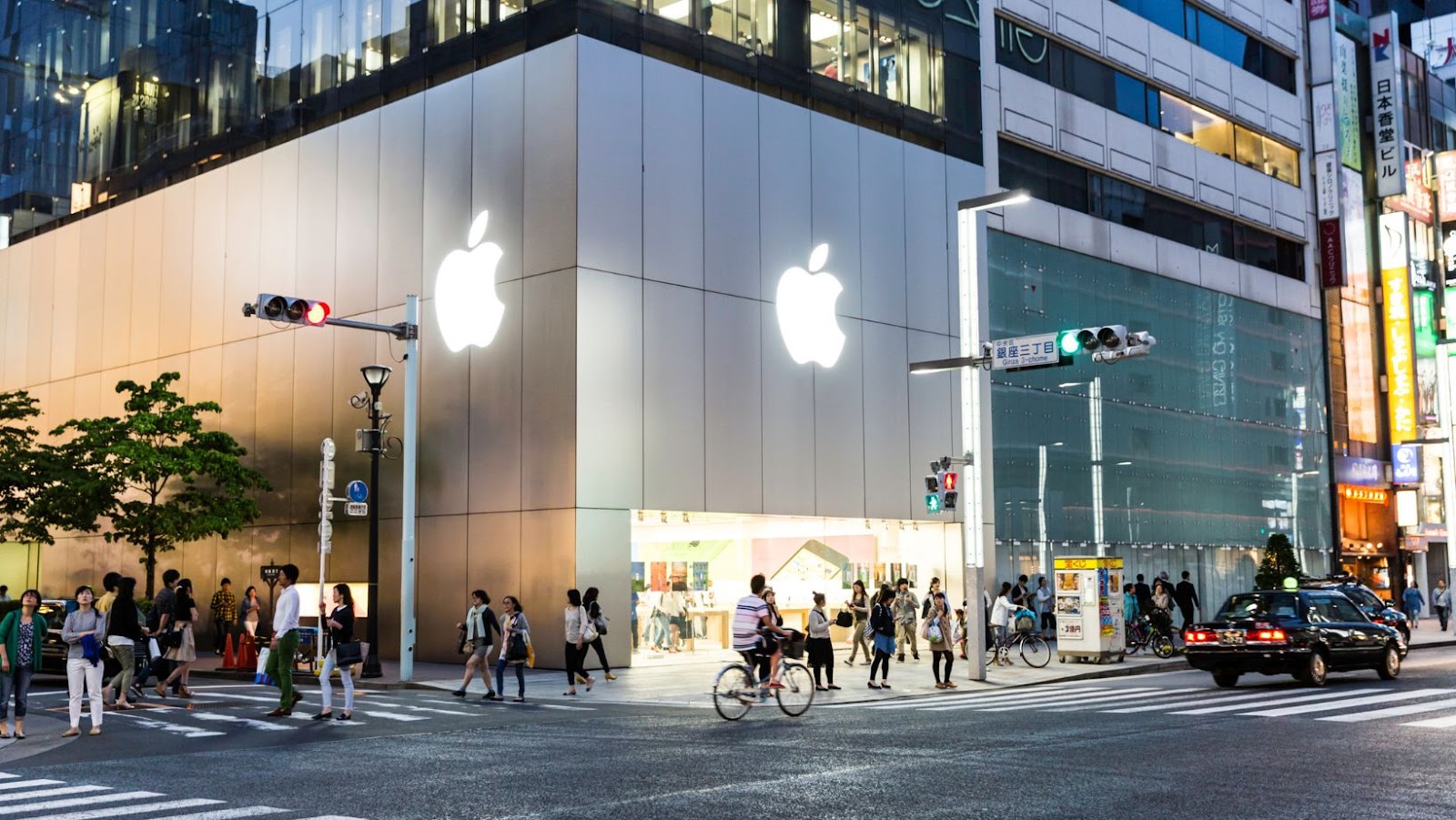 Potential Challenges
With Johnson & Johnson's CEO, Alex Gorsky, joining Apple's Board of Directors, the American multinational corporation is pushing forward to improve healthcare globally. This collaboration could benefit both companies as it opens the door for potential joint projects in the medical field and health-related services that could revolutionize healthcare.
However, despite this partnership's potential positives, some foreseeable challenges will need to be addressed if this collaboration is to thrive. For example, with two large multinational corporations coming together there is a risk of conflicts of interests between their respective shareholders and Directors; this could lead to disagreements between partners over decision-making procedures.
In addition, since each company offers a wide range of healthcare products and services, there is also the possibility of competition between them if they decide to pursue similar projects or goals simultaneously. Lastly, while Johnson & Johnson has already established itself in the healthcare industry with its wide portfolio of medicinal drugs and treatments, Apple Inc. may take time to fully integrate into this sector as its experience in this field is still relatively limited at present.
Conclusion
The addition of Alex Gorsky on the Apple board marks a growing emphasis on health technology. This signals a new era of collaboration between Johnson & Johnson, a leading healthcare and consumer products company, and Apple Inc., an innovator in technology and design.
With the increased competition in the digital health space, this move will likely benefit both companies. Apple can access extensive experience in healthcare operations and product development at Johnson & Johnson. Meanwhile, J&J will be able to tap into Apple's world-class engineering skills to develop more cutting-edge health tech solutions for its consumers.
The synergistic outlook of this collaboration could potentially increase profits for Johnson & Johnson and bring new opportunities for Apple's growth into the healthcare arena.