Vdoo's AI-based Security Protects IoT And Connected Devices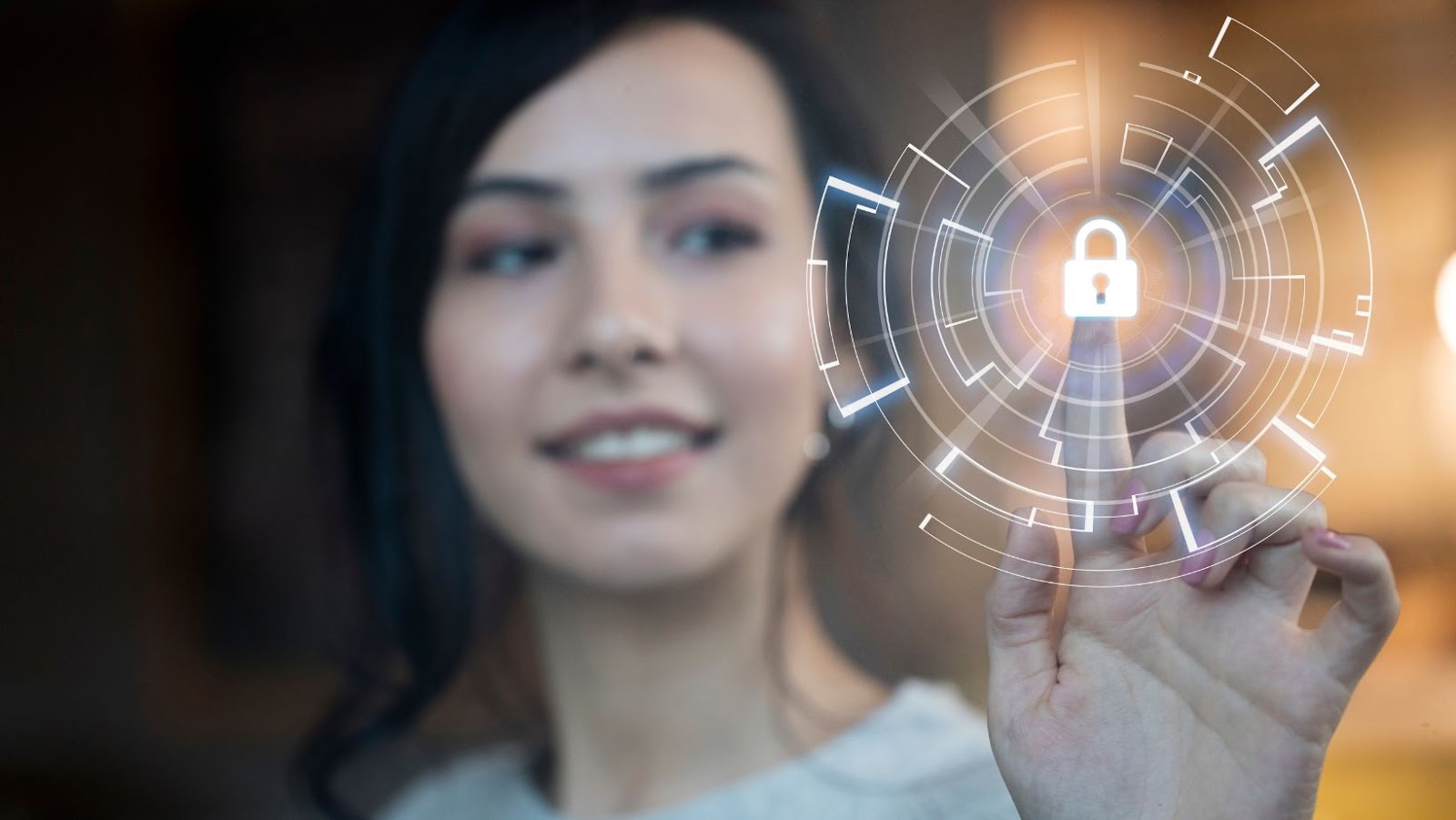 Vdoo is a cybersecurity company offering AI-based security for Internet of Things (IoT) and connected devices. Recently, Vdoo announced a new funding round of $25M devoted to further developing their unique security solutions.
In this article, we will discuss Vdoo's AI-based security solutions, their existing investments and new funding, and the future for Vdoo and the connected devices market.
Overview of Vdoo
Vdoo is an Israeli-based company that develops AI and security solutions for Internet of Things (IoT) and connected devices. As the demand and popularity of IoT products continues to climb each year, it is increasingly becoming a focus area of development for many leading technology companies. To further invest in the future of IoT development, Vdoo has just secured an additional $25 million in Series B funding.
This brings Vdoo's total funding to $33 million, which will be used to develop its security solutions for connected devices. They also announced their intention to expand the team to tackle current challenges and market demands better. Vdoo raised capital from existing investors – Battery Ventures, Canaan Partners Israel, Dell Technologies Capital and Team8 Consortium, and new investor TenEleven Ventures.
Vdoo mainly focuses on developing AI-based security solutions that can be applied across any device or platform, regardless of size or complexity. Their products include a suite of automated capabilities for scanning pre-loaded code libraries — also known as binaries — that are created when developers write software code; as well as a set of maintainable embedded protections that can detect when malicious actors attempt to modify parts of a device's code base without authorization or if codes are broken into during transit or storage.* These protection measures help shield platforms from advanced threats such as hacker attacks, data thefts or data leakage — protecting consumers and businesses.
For businesses looking for answers regarding their IoT products or services security needs, Vdoo provides comprehensive solutions designed to protect assets and ensure compliance with various industry standards (e.g., HIPAA). In addition they also provide integrations with existing workflows/environments tailored to meet specific customer requirements — allowing them greater control over how they deploy their product/ service surveillance technologies.*
Overview of the IoT and connected device market
The Internet of Things (IoT) and connected device market is an ever-growing sector, estimated to reach $1.6 trillion by 2025. Connected devices are becoming commonplace, from managing home security systems and streaming music to using fitness trackers and controlling smart home appliances. With their ability to collect, analyze and respond to data, these interconnected devices allow us to do things faster and more conveniently than ever.
However, securing these gadgets has become increasingly challenging due to the enormous size of the IoT and connected device market. To keep up with malicious actors or other cyber threats posed by vulnerable devices or weak authentication protocols, companies need a robust security solution that can detect vulnerabilities across various platforms quickly and accurately.
This is where Vdoo comes in: the Israeli company focuses on developing cutting-edge AI-based security solutions specifically designed to protect myriad IoT and connected device users worldwide. Recently, Vdoo has raised $25 million in additional funding to further invest in its technology development and offerings for the growing market demand for secure IoT solutions.
Vdoo's Security Solution
Vdoo, a company providing AI-based security solutions for Internet-of-Things (IoT) and connected devices, recently raised an additional $25M in funding to continue to develop its security platform. This brings Vdoo's total funding up to $42M.
Vdoo offers comprehensive security solutions for embedded devices, ranging from automated vulnerability detection and patching to real-time threat detection and mitigation.
In this article, let's explore the features of Vdoo's security offering and how it can help protect your devices.
Overview of Vdoo's security solution
Vdoo, a security firm from Israel, uses an AI-based security solution for IoT and connected devices, providing comprehensive protection and zero false positives. With its recent funding rounds, the company can develop even more advanced technologies for protecting connected devices.
Vdoo's core offering creates a "digital twin" of each device it monitors. This digital twin contains proprietary machine learning algorithms designed to identify vulnerabilities and suspicious activities as they are occurring in the environment. In addition, Vdoo builds static analysis (which provides a view into a device at any given time) and dynamic analysis (which takes it further by detailing how the device has evolved in time).
The company offers complete hardware-software stack imaging and advanced threat research tools that work together to analyze an unknown device quickly. All scans are fully automated and run in parallel on different processor cores with low latency performance guarantees of <1ms. As soon as the scan is completed, Vdoo's system provides detailed results showing every flaw detected across all components including software, firmware, library versions, protocols & much more.
The security solution includes various assessment & monitoring capabilities for business users such as risk-scoring capabilities that calculate how vulnerable a device is based on recent activity or patch history information collected from various sources. Additionally, Vdoo implements content filtering so that IT teams can eliminate potentially dangerous traffic before it impacts their systems – preventing malicious data from entering protected networks & stopping malicious actors before they can access their target assets or enable exploits on them. Additionally, Vdoo offers continuous vulnerability assessments that can detect newly identified weaknesses as they're added to our vast ever growing database of flaws.
Vdoo's approach is constantly monitored by its 24/7 Security Operations Center where its professional staff investigate suspicious activities detected on its platform & take measures to help organizations mitigate threats quickly. Finally, Vdoo helps businesses understand their risk postures with effective reporting features combined with intelligence gathered from actual threats occurring in their environment allowing enterprises to act proactively when needed rather than reactively after an incident has already occurred.
How Vdoo's security solution works
Vdoo is a security platform which provides intelligent security solutions for IoT and connected devices, using AI-powered algorithms to identify misconfigurations and malware.
The platform uses various methods to address IoT security challenges, such as detecting software vulnerabilities, ensuring secure default configurations and protecting against malicious code.
Vdoo's primary security solution applies Machine Learning (ML) algorithms to analyze the low-level firmware running on an IoT device and pinpoint any weaknesses in its code or configuration. This information is combined with telemetry data from the device's known environment, such as its IP addresses, usage patterns and user profiles. From this data analysis, Vdoo identifies exploitable vulnerabilities or malicious code that could harm the device or stored data before allowing access from the outside world.
Vdoo also offers an additional layer of security in the form of secure default configurations which can be pre-configured based on a device's unique profile. This feature ensures that only authenticated users can connect to a device and prevents unauthorized access by hackers or attackers.
Finally, Vdoo also provides advanced malware protection through signature matching technology and proactive sensors capable of detecting over 60 million known malware samples for safe execution on connected devices.
Benefits of Vdoo's security solution
Vdoo's security solution uses artificial intelligence (AI), machine learning, and automation to protect the internet of things (IoT) and connected devices. As a result of its industry-leading technology, its customers benefit from enhanced security, improved performance, energy efficiency and cost savings.
The core platform helps customers stay ahead of developing threats with automated 'vineyards' that continuously analyze devices for vulnerabilities and weaknesses which malicious hackers can exploit. In addition, Vdoo's AI-based technology can detect suspicious activity as it happens in real-time, prevent malware infections and report on any malicious activities to mitigate risk.
For increased visibility into the safety of their connected devices, IoT users can utilize Vdoo's automated "root of trust" platform that verifies the authenticity of each device against an up-to-date database of known vulnerabilities so that future updates are reliable and secure.
Furthermore, its AI-based security makes it easy for organizations to maintain secure networks with minimized risk by reducing false positives to focus only on critical assets. In addition to providing security through identification of unknown threats based on common patterns, the Video software also automates response protocols if emergencies arise or vulnerabilities are found.
The flexibility offered by Vdoo's AI-based system provides customization that enables organizations to deploy the most robust and effective cybersecurity strategy tailored specifically for their environment, providing superior protection against evolving cyber threats. Furthermore, with over 25 million dollars invested into research & development, Vdoo is well equipped to continue developing advanced measures to provide better protection against malicious activity on IoT devices today and tomorrow.
Vdoo raises $25M more to develop its AI-based security for IoT and connected devices
Vdoo, a specialist in AI-based cybersecurity for connected devices, recently raised $25M in Series B funding. This funding was led by venture capital firms such as Intel Capital, Viola Ventures, SBI Investments and Marker LLC. This brings Vdoo's total funding to date to $54M.
This funding is set to help Vdoo accelerate the development of its AI-based security for IoT and connected devices. Let's take a closer look at how this funding will be used.
Overview of Vdoo's recent $25M funding
Vdoo, an Israel-based security company, recently announced it has raised $25 million to develop its AI-based security for the internet of things (IoT) and connected devices.
The latest funding round was led by Lightspeed Venture Partners and joined by existing investors including Next47, Viola Ventures and Dell Technologies Capital. This financing brings Vdoo's total funding to more than $40 million.
Founded in 2018, Vdoo offers a cloud-based continuous cyber risk assessment system for connected embedded devices like medical devices, video surveillance systems, Infrastructure as a Service (IaaS) appliances and more. Its offering provides a threat-aware product assurance architecture that dynamically adjusts risk profiles based on the specification of the device in place and its modus operandi at any given moment in time. It considers different indicators from user-inputs to application behavior analysis and vulnerability assessments.
It is designed for manufacturers that want an automatic risk analysis solution when they ship any new device and other stakeholders in the ecosystem such as service providers or partners who need to ensure they are always secure while keeping ahead of cyberattacks.
The company plans to use its new funding to build out its automated security platform, including vulnerabilities scanning and threat intelligence APIs across cloud deployments and edge implementations. It will also explore ways to bring other key players in the IoT ecosystem into this process while continuing to build out detection capabilities with related technologies like machine learning (ML) models, graph analytics databases and hardware acceleration solutions – all optimized for low resource consumption settings like IoT models have access too.
How Vdoo plans to use the funding
Recent Israeli security startup Vdoo has raised an additional $25 million in funding. This major investment is a part of a $46 million Series B financing round, which brings Vdoo's total funding to date to over $71 million. The company will use the new funding to accelerate product development and extend its global market presence.
With this latest infusion of capital, Vdoo will focus on strengthening its AI-based security solutions specifically designed for Internet-of-Things (IoT) and connected devices. The company plans to use the funds to grow its R&D efforts, expand its executive team, and ground-level deployments of its service globally. Moreover, it plans to strengthen its existing partnerships with large organizations such as Facebook and Microsoft Azure and create new partnerships with other organizations that can utilize secure intelligent products across multiple industries.
This new source of capital will also facilitate geographic expansion, enabling Vdoo to reach more clients and projects in further markets worldwide. In addition, these funds will support ongoing research into new approaches for security that leverage machine learning algorithms for vulnerability management and prevention of cyber attacks before they occur. Ultimately, the funding aims to help provide peace of mind knowing that their customers are better protected from vulnerabilities and malicious activities online.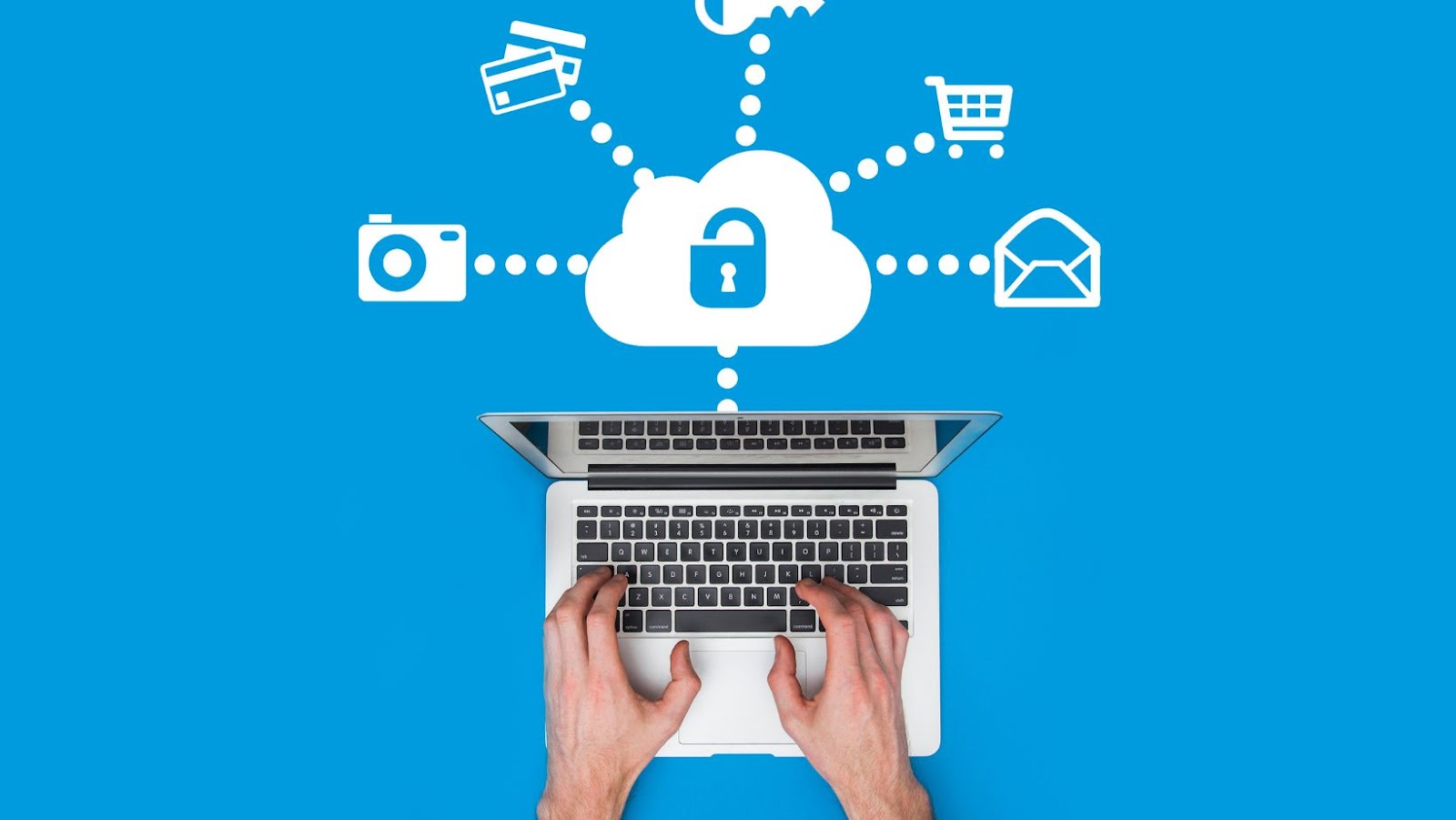 Impact of Vdoo's Security Solution
Vdoo has been in the news for raising $25 million for its AI-based security solution for IoT and connected devices. This solution has the potential to be a game-changer for the industry. It is designed to detect, analyze, and mitigate the threat of malicious behavior on connected devices.
In this article, we will explore the impact of Vdoo's security solution on the industry and how it can provide a robust alternative to the current security solutions.
How Vdoo's security solution will benefit IoT and connected device users
The security of IoT and connected devices is a growing concern as these devices become an integral part of our everyday lives from homes to businesses. As a result, many companies are investing in solutions to improve security for these types of devices.
Vdoo's AI-based technology uses machine learning and deep analytics to create insight and protection for customers deploying connected products and services. This solution helps users identify existing product weaknesses and securely configure new implementations while protecting them against malicious threats.
Vdoo's security enables users to monitor the health of their devices in real time and be alerted when something isn't working properly or when they encounter suspicious activities. This helps them quickly detect, block, and mitigate potential threats before they are exposed to cyber attack risks. In addition, customers can enjoy peace of mind knowing that Vdoo has conducted preemptive scans of their environments before the device was released into the market or connected to a network.
Vdoo's cloud-native approaches are designed for rapid scalability and performance to meet large deployments' needs. The solution is tailored for customers that need comprehensive insights into their device portfolios as well as proactive protection from zero day threats, advanced persistent threats (APTs)and viruses without compromising performance or control over their environment but with maximum flexibility enabling easy integration with existing IT systems and cloud infrastructures such as Microsoft Azure or Amazon Web Services (AWS).
Overall, Vdoo's AI-powered technology offers flexible options for IoT products manufacturers, service providers, enterprises -allowing them to secure their devices easily while taking advantage of all the benefits that come with connectivity like lowering operational costs significantly and creating better customer experiences with increased safety assurance that strengthens user loyalty.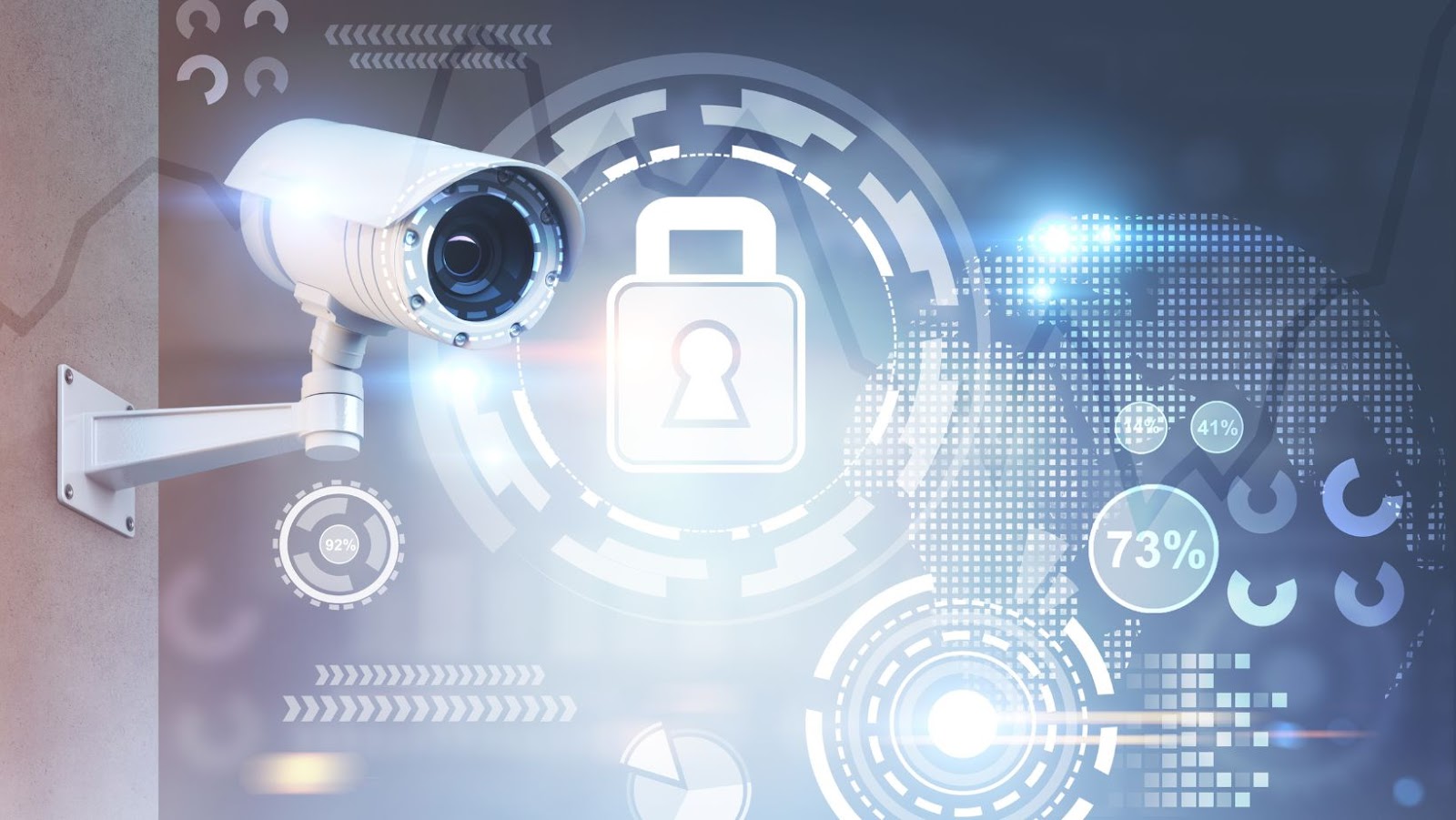 Potential impact of Vdoo's security solution on the IoT and connected device market
The investment of $25M in Vdoo's security for IoT and connected devices has the potential to have a major impact on the IoT and connected device market. Vdoo's innovative AI-based security solution provides proactive protection from known and unknown threats on a wide range of embedded systems, helping companies mitigate their risk exposure in this increasingly interconnected market.
Vdoo's advanced technology correlates data from multiple sources to develop a global understanding of system behavior and identify irregularities. Vdoo's technologies help organizations gain visibility into system risks, attack paths and operational vulnerabilities while bridging the gap between hardware-, firmware-, software- & cloud-based threat detection technologies. As a result, they can detect previously undetected threats and provide effective response capabilities before damage occurs.
This new investment will allow Vdoo to further develop its security solutions which could result in significant benefits for IoT device users across all industry sectors such as improved safety, increased efficiency and reduced costs associated with risk mitigation strategies. Additionally, by leveraging data collected from millions of deployed devices worldwide which includes both benign operation and malicious activity – this truly unique dataset allows them to continually improve their AI algorithms over time resulting in even better protection for end users from vulnerabilities or attacks facing connected devices used today.
Conclusion
Vdoo provides security intelligence for the Internet of Things (IoT) and connected devices. Their latest round of funding has resulted in $25 million investments to support Vdoo's development of an AI-driven approach to securing embedded devices.
The company's global experts have designed products that employ Machine Learning (ML) and Artificial Intelligence (AI) technology to analyze each device's life-cycle, detect problems and remediate threats on the fly. With their solution, Vdoo can track each device's behavior over time, providing a full picture that traditional security measures may not provide. This enables Vdoo to detect historical traces of malicious activities, protect against present threats, and forecast potential future events.
Vdoo also uses their unique vulnerability database, which contains over one million vulnerabilities across all vendors. As a result, users can easily monitor their devices for potential risks and resolve any issues before they become a liability. By combining ML models with real-time telemetry analysis, Vdoo provides powerful protection for endpoints, networks and data centers in one easy-to-use, secure and scalable platform for any sized organization.